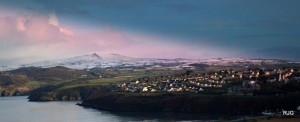 Fishguard, West Wales
Fishguard sits on the North Pembrokeshire Coast of West Wales, overlooking Cardigan Bay. First established as a settlement around 1000AD, Fishguard was probably a Norse trading post and originally surrounded by secure castle walls.
During the middle ages, Lower Fishguard developed as a herring fishing port, trading with Liverpool, Bristol and Ireland, with fish being sorted at the warehouse now used and owned by Fishguard Sea Cadets. With 50 vessels registered, it is claimed that there were so many herring being landed in Fishguard it used to be spread across the fields of West Wales as a form of fertiliser.
In 1779 pirateer Black Prince held the town to ransom for £1000 which was not paid; leading to him attack Fishguard. This in turn led to the building of Fishguard fort on the cliff at Lower Fishguard, which is still there today.
Fishguard and the Last Invasion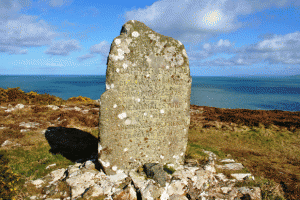 1797 saw the last invasion of Britain when the French landed at Carreg Wasted Point, just around the corner from Fishguard. Britain and France had been at war again since 1793 and in 1400 French soldiers landed in West Wales.  The canon fired a blank, (due to them having no live rounds!) from Fishguard Fort which led to them landing at Carreg Wasted instead of Fishguard.  The French surrendered two days later when Welsh ladies from Fishguard, led by Jemima Nicholas marched against them.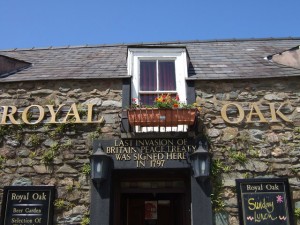 Jemima Nicholas is credited with single handedly rounding up twelve soldiers before the French later surrendered and signed a piece treaty in the Royal Oak, Fishguard, west Wales.
Fishguard Town Hall is home to the Last Invasion Tapestry which was made to celebrate the bi-centenary of the invasion and entry is free.
Goodwick and Fishguard Harbour
In 1900 Goodwick was just a collection of small fishing cottages. At this time work started on building the Fishguard Harbour. Harbour Village was built to house those working on the harbour and Goodwick grew rapidly. Completed in 1906, Fishguard and West Wales was visited by the largest ship in the world at the time, the RMS Mauretania.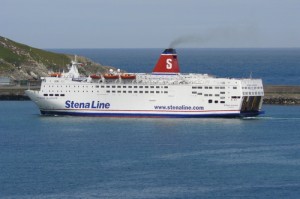 It is said that Fishguard Harbour could have become the main transatlantic port instead of Liverpool or Southampton but due to regular silting up of the harbour it wasn't to be.  There is a story that the breakwater was deliberately built this way as locals didn't want the harbour to become too large.  The person responsible for  the construction of the Fishguard Breakwater was said to have felt guilty following it's completion and committed suicide of the end of it!
These days Fishguard Harbour provides the shortest route to Ireland, with a ferry twice a day to Rosslare.
Fishguard on Film
In 1972 Lower Fishguard was the scene for the filming of Dylan Thomas' Under Milk Wood, with Elizabeth Taylor and Richard Burton drinking the Ship in Lower Fishguard, west Wales. It was also visited by Gregory Peck for the filming of Moby Dick. Other films using Fishguard are I'll Sleep When I'm Dead and more recently the film Devil's Bridge was partly filmed in Goodwick.
For most of our sea kayaking tours during the school holidays we meet you in the historic Lower Fishguard Harbour.