The plan was to launch early afternoon from Tower Hamlets and sea kayak on the River Thames downstream against the tide to the Thames Barrage and then back with the tide. After a break we would paddle the opposite direction to Westminster and back during the evening.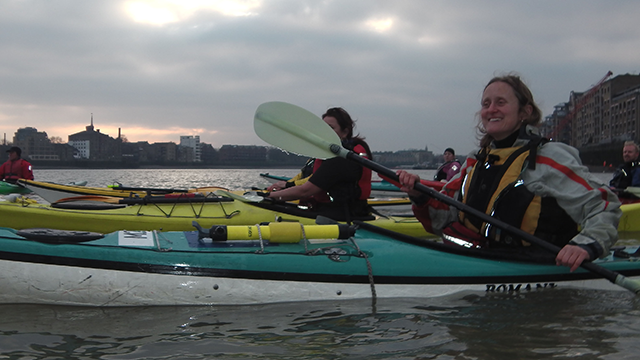 Launching from Tower Hamlets the group gathered for a briefing. Nick was leading and for a change I was the tourist with no responsibilities.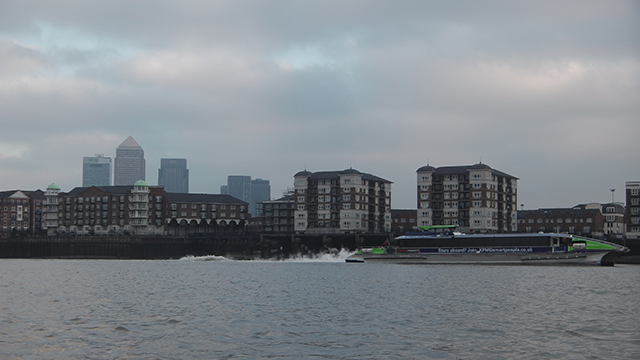 The biggest danger on the Thames here are the Clippers that pass at speed; and they seem to come quite often.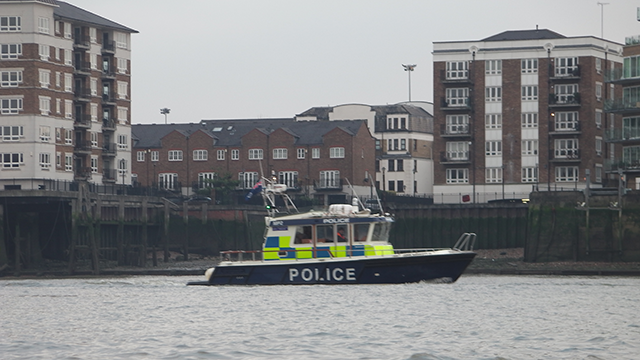 The Police didn't look like they would be able to keep up with one.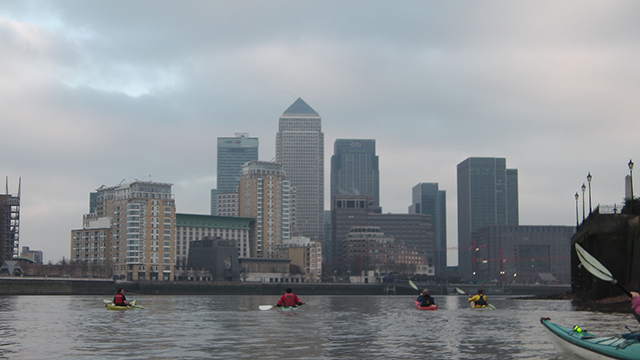 Canary Wharf looked quite impressive from the river Thames and despite the odd Clipper the noise of London seemed to have disappeared.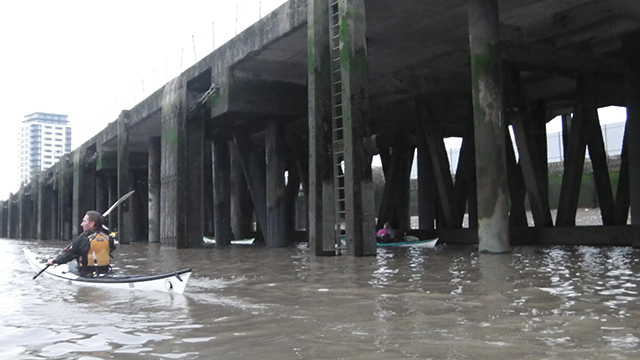 Paddling through piers and jetty's seems to be the London equivalent of rock gardening and everyone took advantage of the opportunity to paddle through them.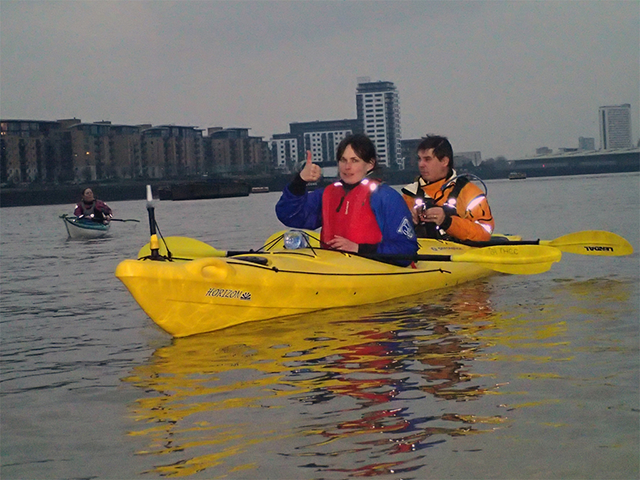 Shelley gives us the thumbs up as light starts to fall.
Passing the Cutty Sark, a British clipper ship built on the Clyde in 1869.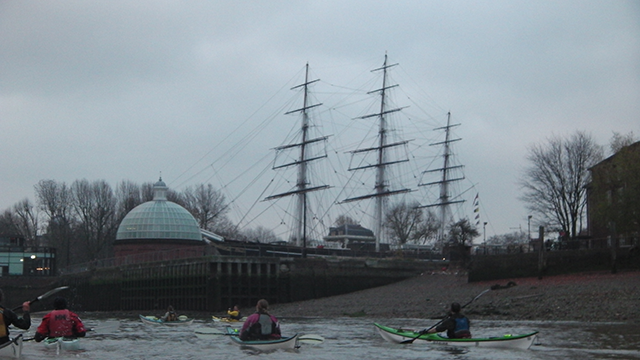 The O2 comes into view and then, looking back, we see what must be one of the best sights in London.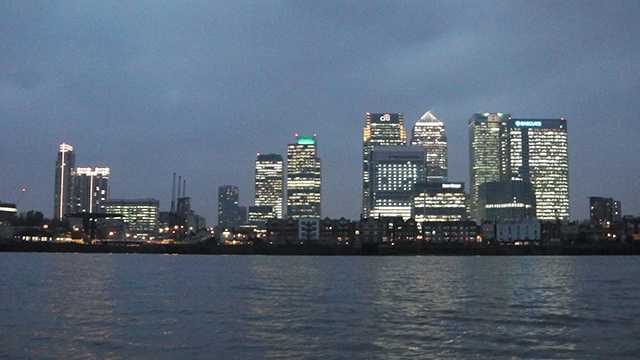 The Canary Wharf lights up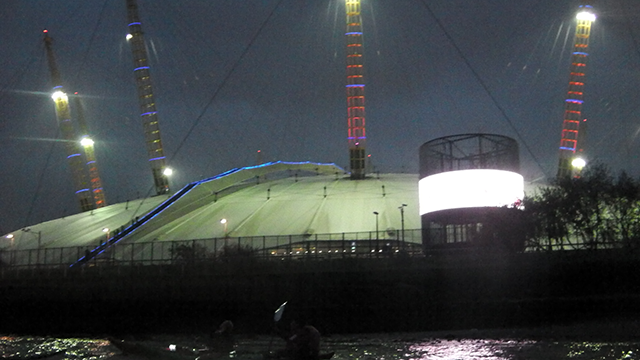 as does the O2, but no where near so nicely.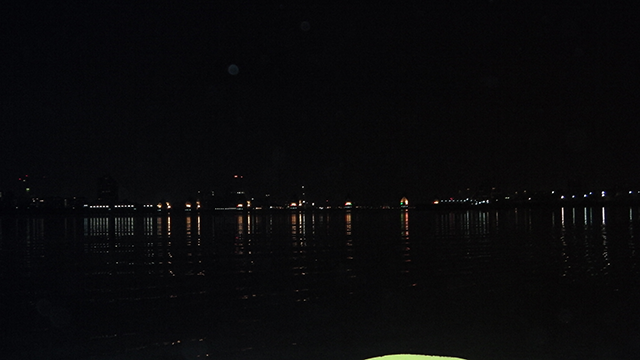 The Thames Barrage comes into view.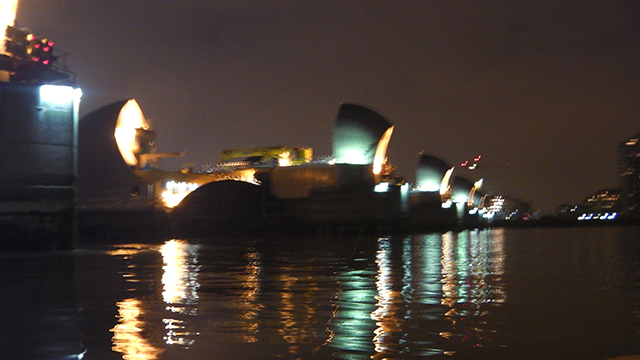 It is quite an impressive structure.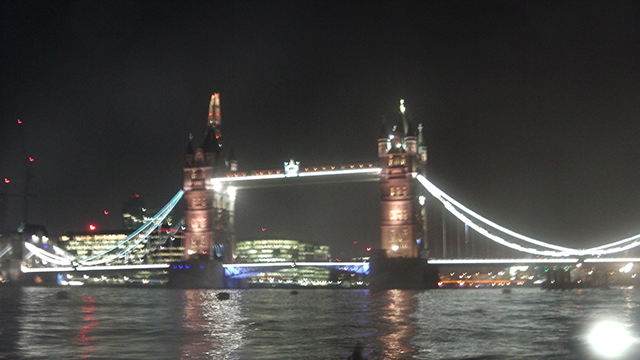 Tower Bridge was also quite spectacular to see from the Thames.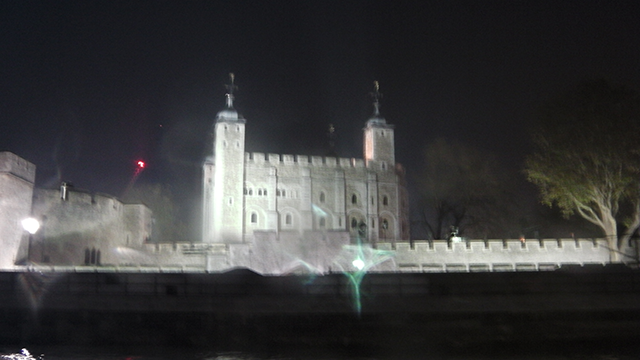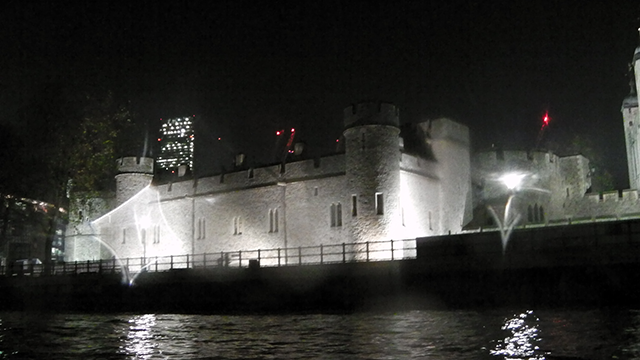 As was the Tower of London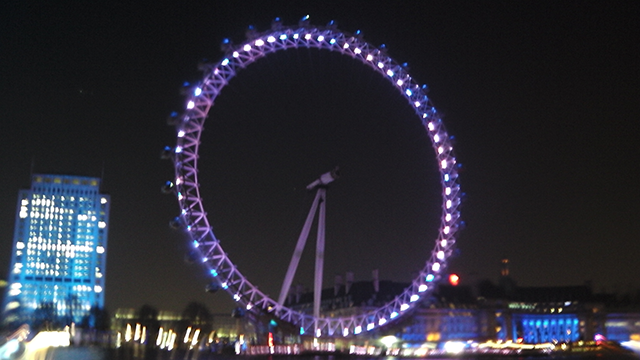 and the London Eye.
After that my battery ran out so I didn't get any pictures of Westminster; you'll have to take my word for how nice it was.
Sea kayaking in London is something quite special. Paddling on the River Thames , you would never know how quiet a place London can be and as the sun drops the lights of London make it something special.