South Devon Sea Kayak Meet 2014  – Day One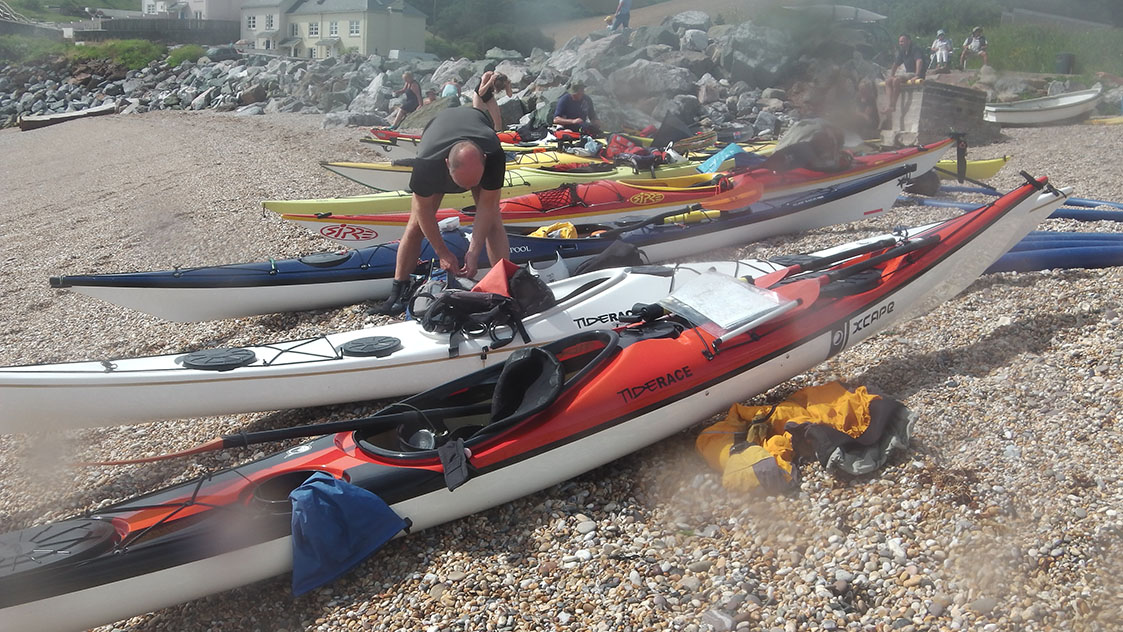 After 2 years of running the West Wales Sea Kayak Meet it was Paul and Julies turn to host a South Devon Sea kayak Meet. I had the use of a Tiderace Escape for the weekend, very nice too!
For the first day I thought a journey around Bolt Head from Salcombe to Thurlestone might be a good trip. Unfortunately only Mark Rainsley agreed with me so we decided to help out elsewhere with the larger groups.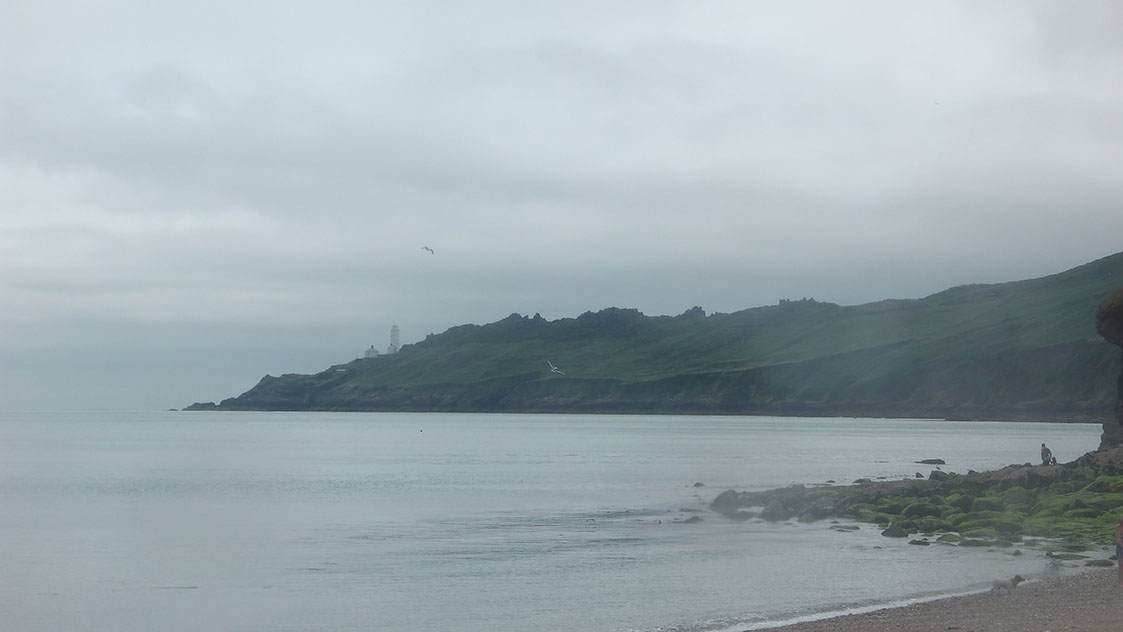 I joined Dave and Kate with their group and my new journey was to be Hallsands to Salcombe. The shuttle took two hours; there was a story about the taxi driver who bought them back getting lost.
It was quite nice to have 2 hours sitting in the sun sorting through the small stones for the shineist. There were some lovely colours amongst them.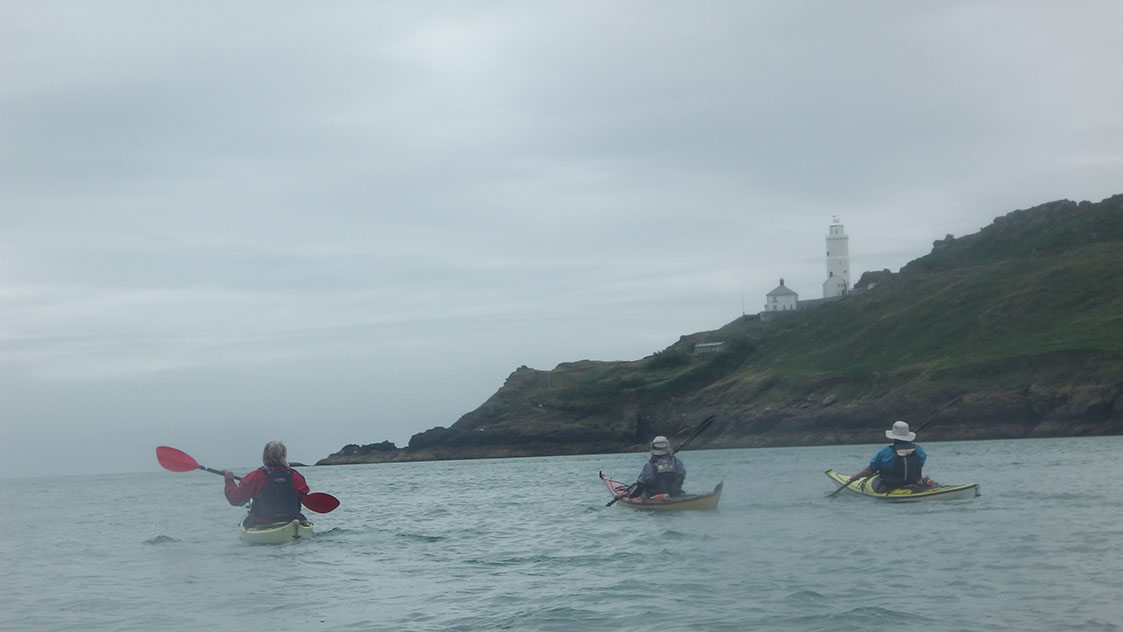 Once we were on the water we headed for Start Point, it's lighthouse standing grand on the cliff.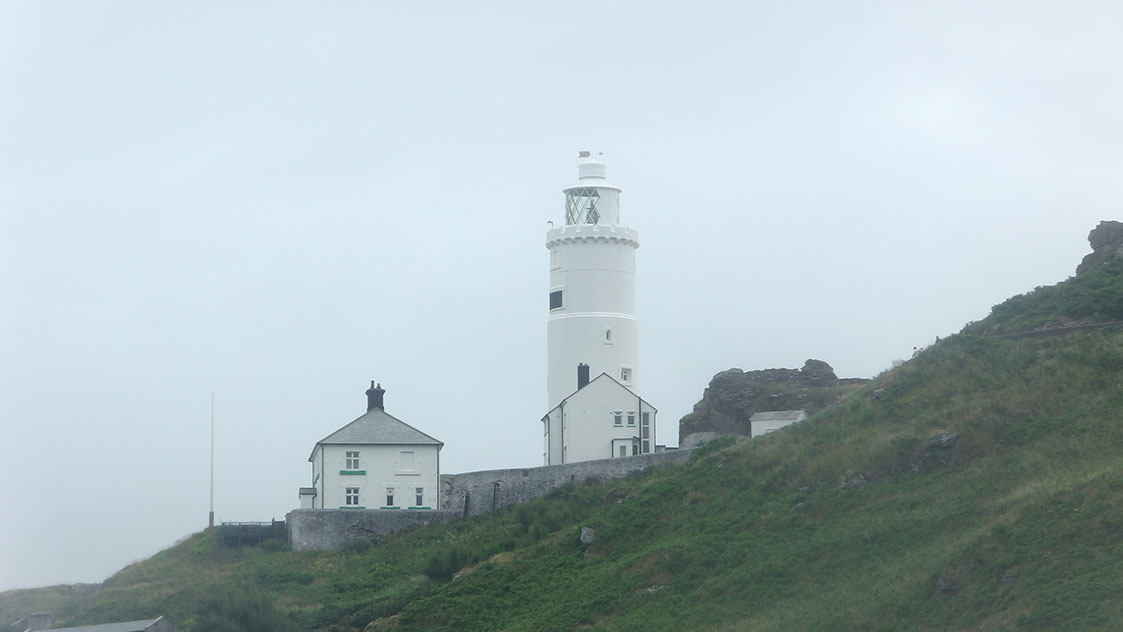 We stopped at the point to regroup and check out a cave.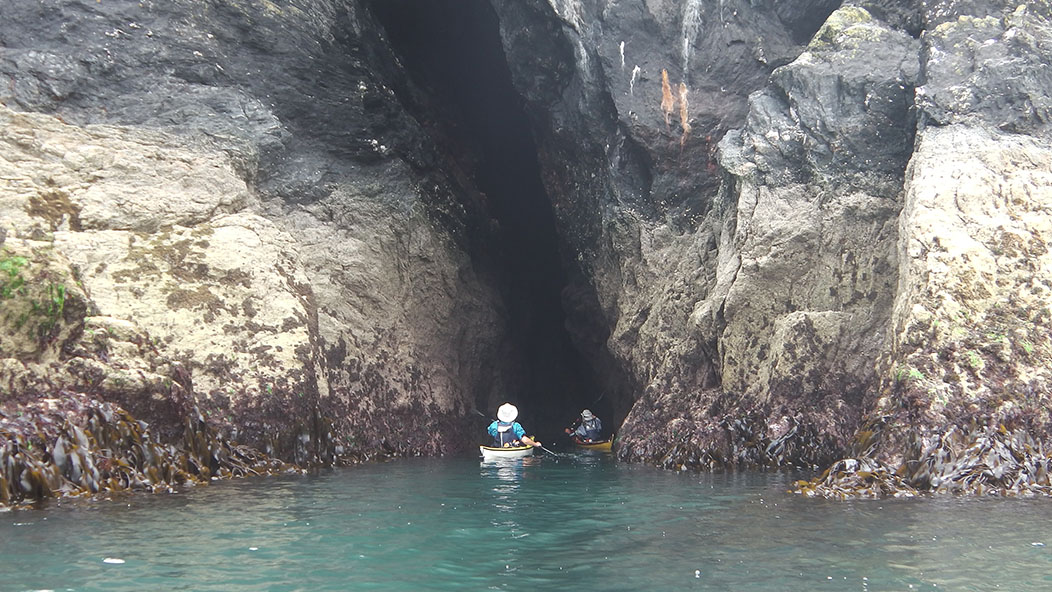 The group split in two and some of us headed for a quick surf in the small race,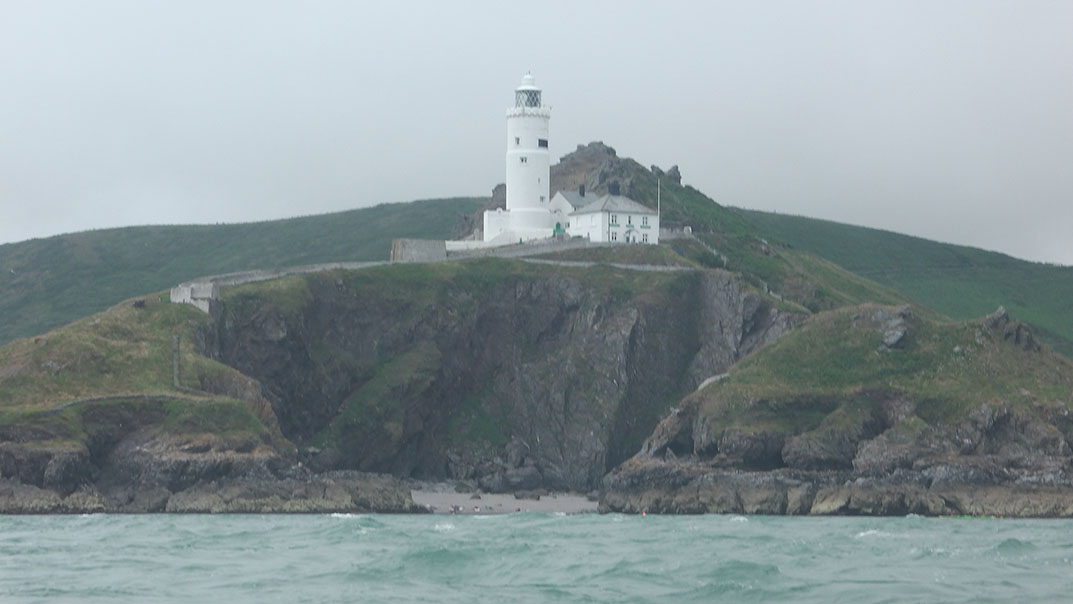 whilst others explored the rocks around the point.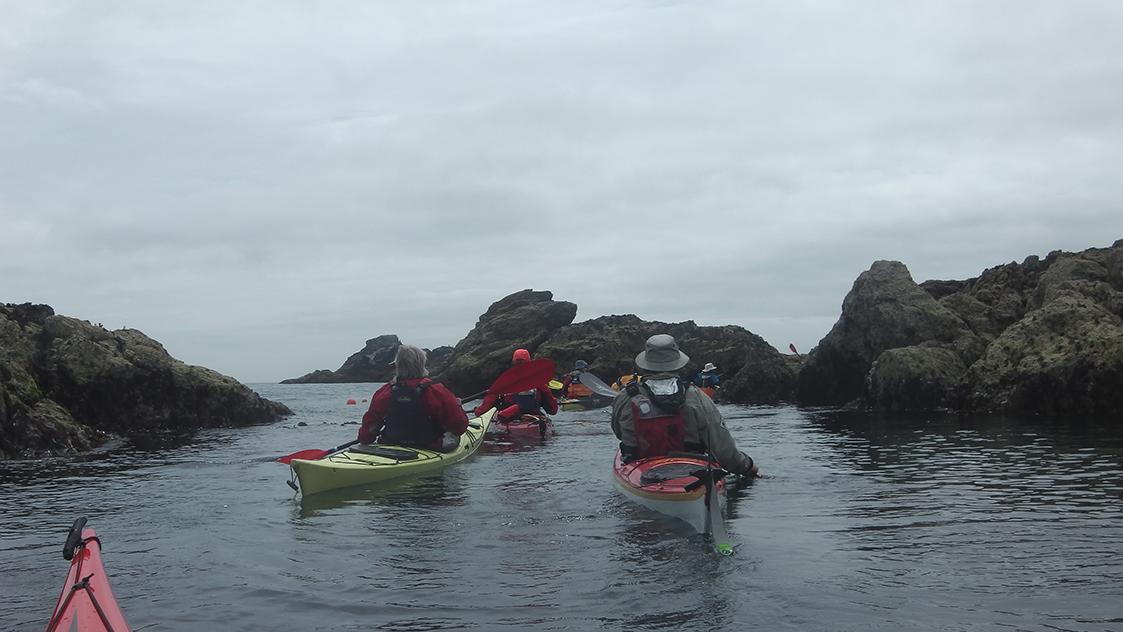 We caught the tide at full ebb and were able to get some nice rides.
The tide was low and there were lots to explore through Ravens Cove and Sleadon Rocks, the kelp beginning to show reminding us it was a larger tide.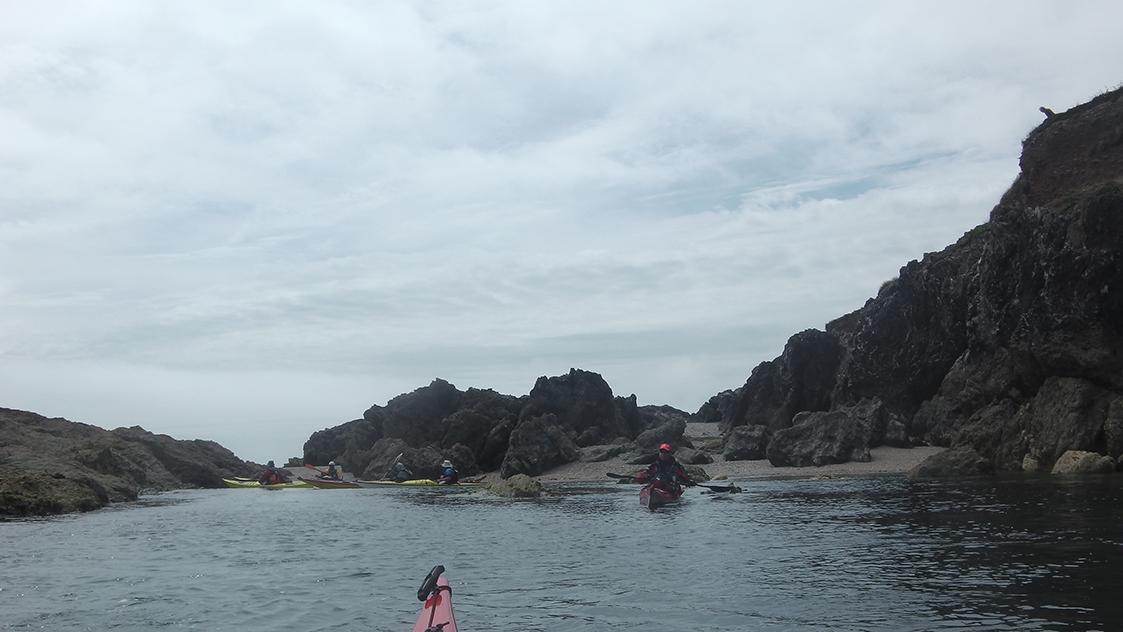 This seal was so relaxed he had his rear flippers crossed exactly as we would our hands.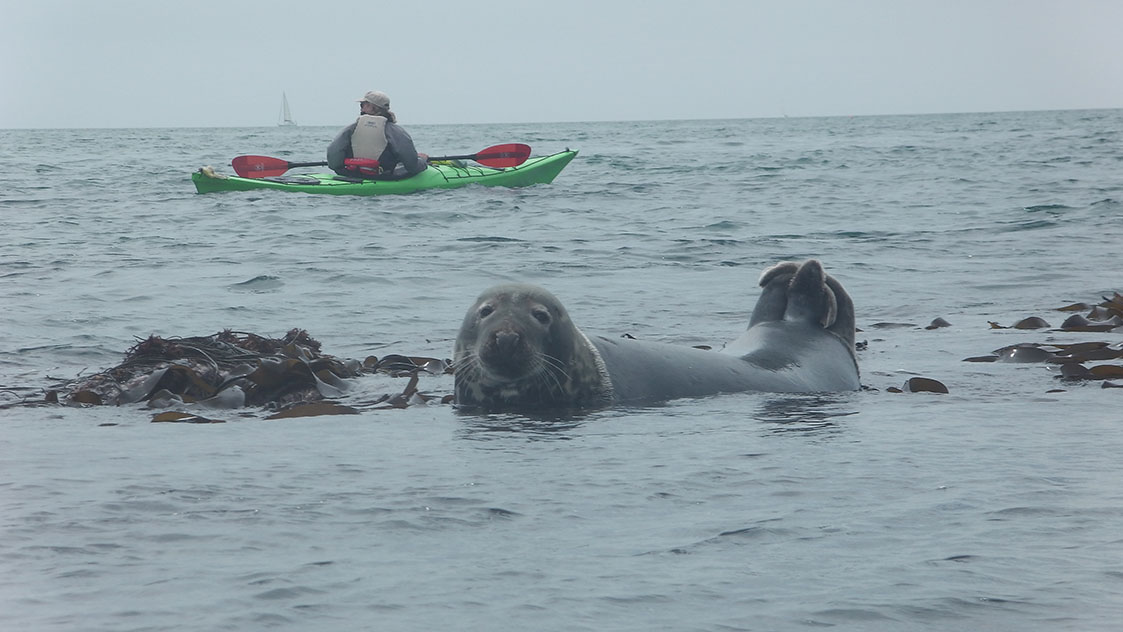 Then it was across Lannacombe Bay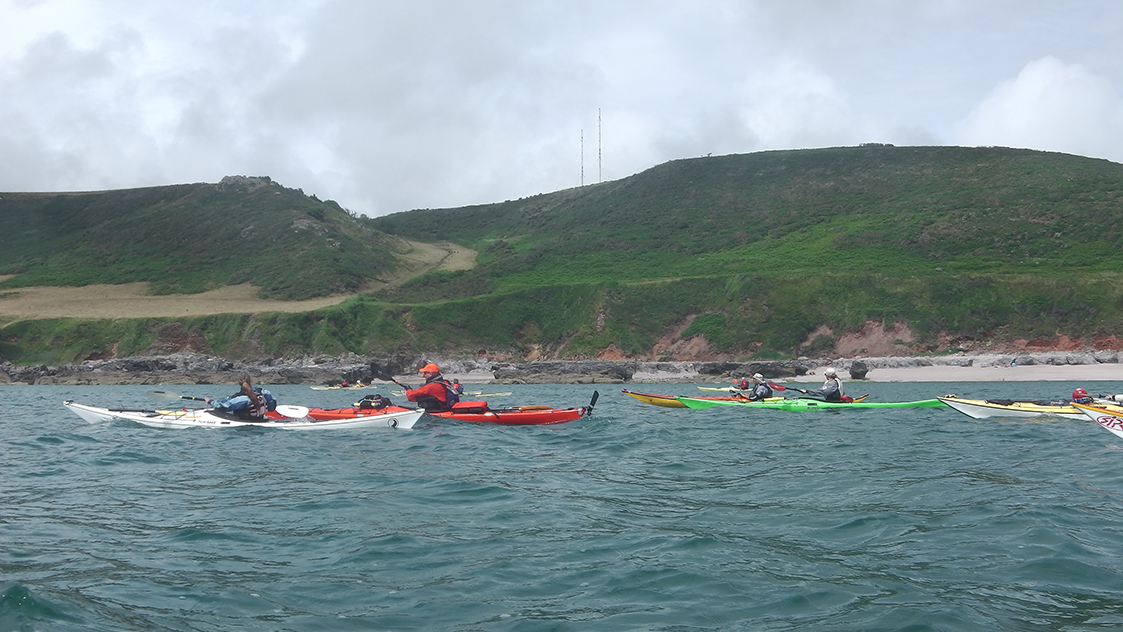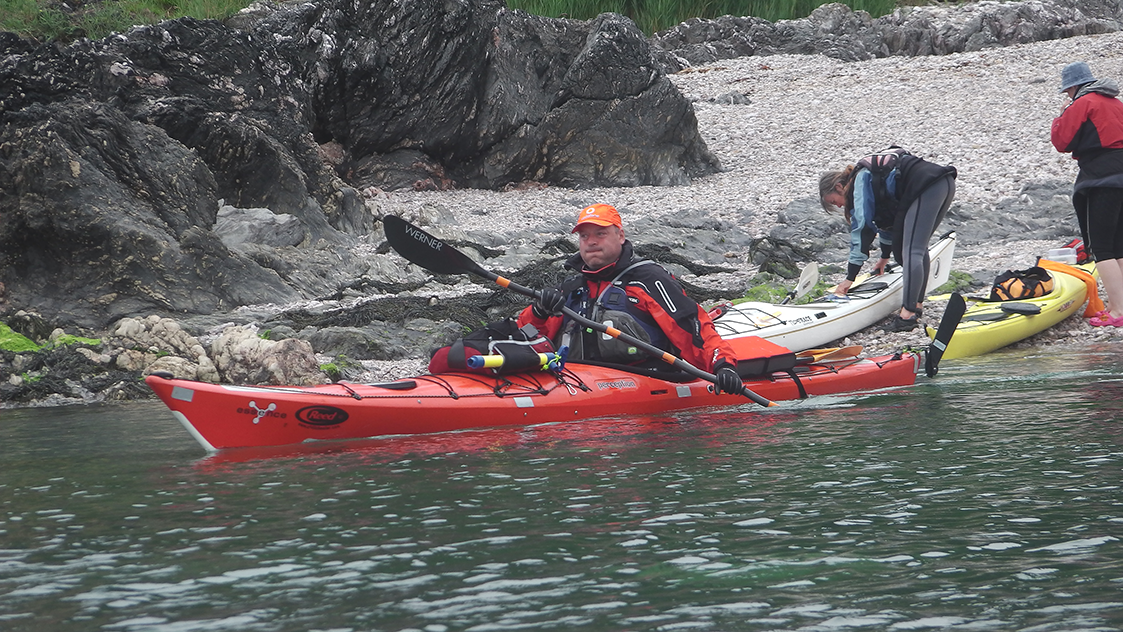 The arch at Langerstone Point would have to wait until after lunch.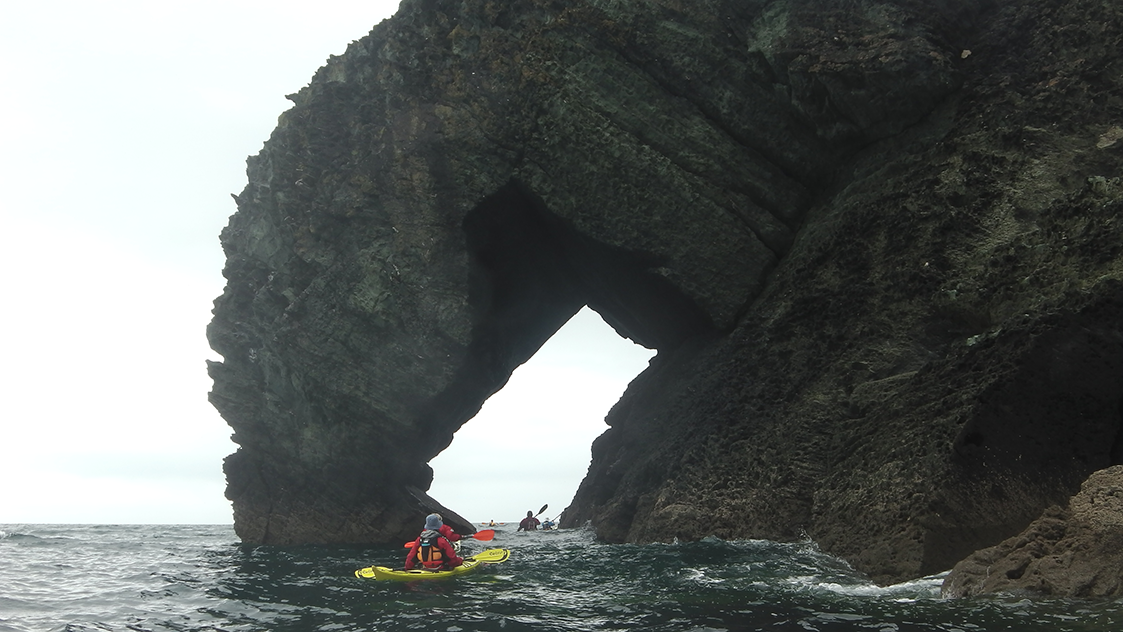 By now the tide had turned, Paul had assured us it would be no more than 1 knot, he was right and the group were very capable.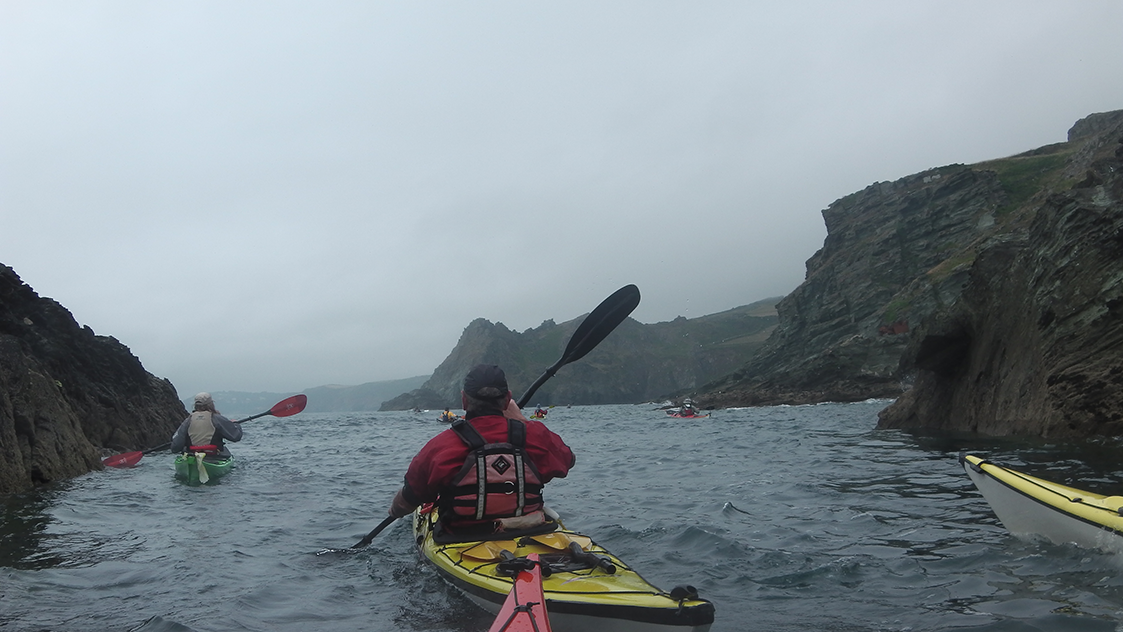 Onto Prawle Point and the weather we had been expecting started to arrive with warm light rain.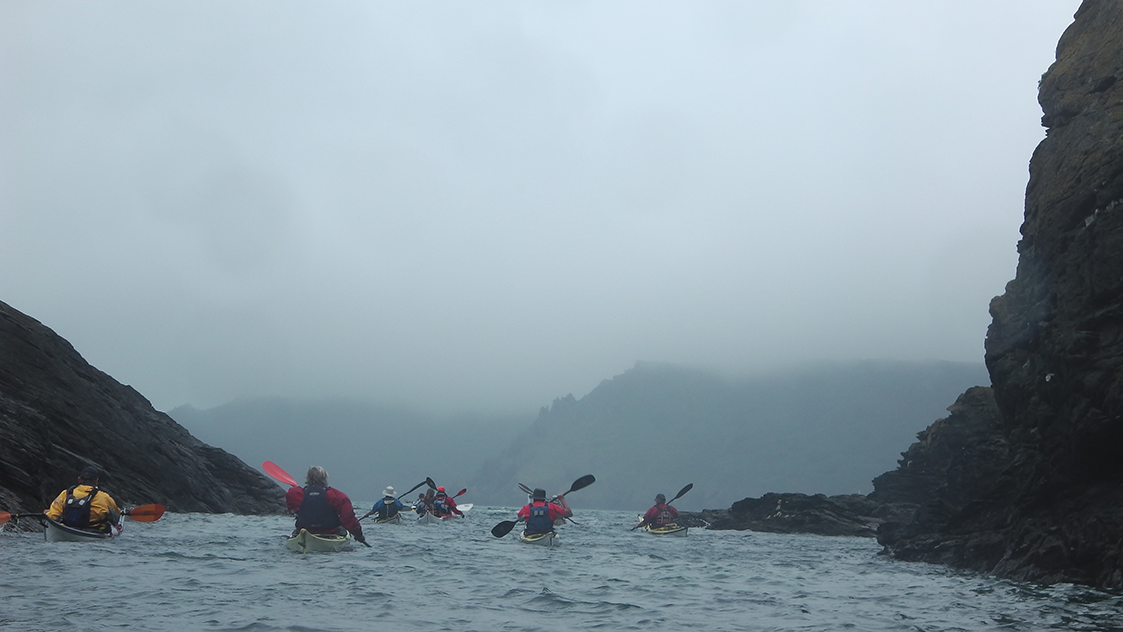 So we pushed onto Salcombe, arriving at high tide in a weather gap that allowed us to have a chat over coffees, teas, scones with Devon cream and jam, ice-creams, depending on your preference.
It was a nice end to great first days paddle. Read about day two here.