The Guillotine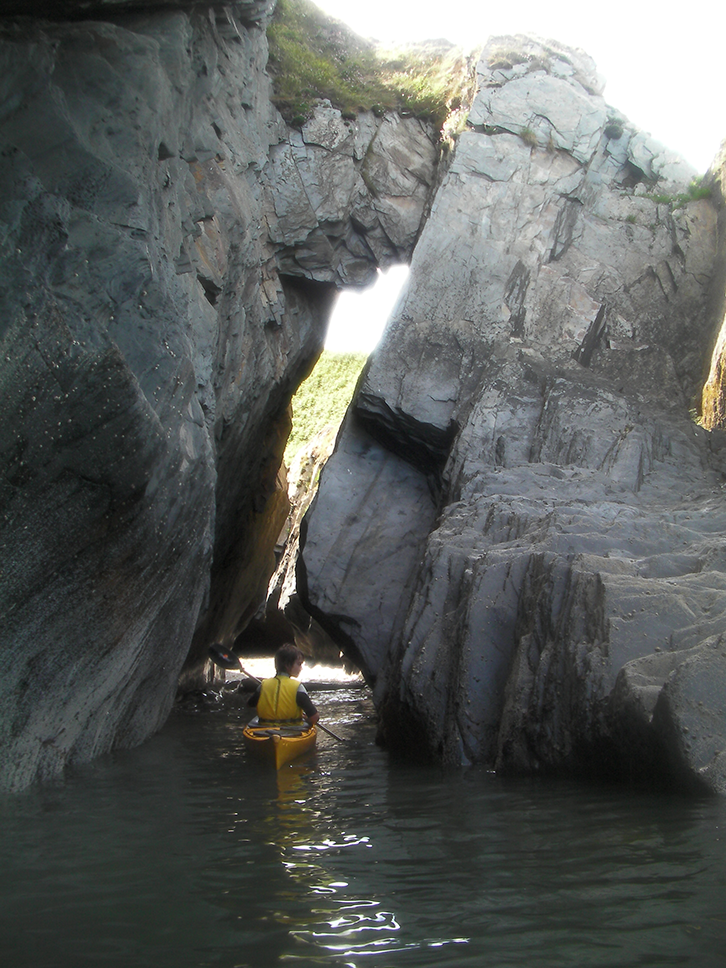 The Guillotine on the north Pembrokeshire Coast is even more easily missed than the Witches Cauldron. Above the entry Housemartins nest on the overhanging cliff; it's one of the few places in the UK where they still do this.
The entrance to the Guillotine is very narrow, only just wider than your sea kayak and you'll need to reverse in, using your hands at some point. The reward for your effort is when you look up and see the piece of slat above your head looking just like a Guillotine blade ready to fall. Fortunately that won't happen today, it's quite safe and solidly a part of the cliff on both sides.
Do you want to go and see the Guillotine? Have a look at our sea kayak tours here.