Suicide Cave
It would be very easy to miss suicide cave, almost everyone wants to continue past the narrow entrance. The water here often reflects the emerald green that Pembrokeshire is known for.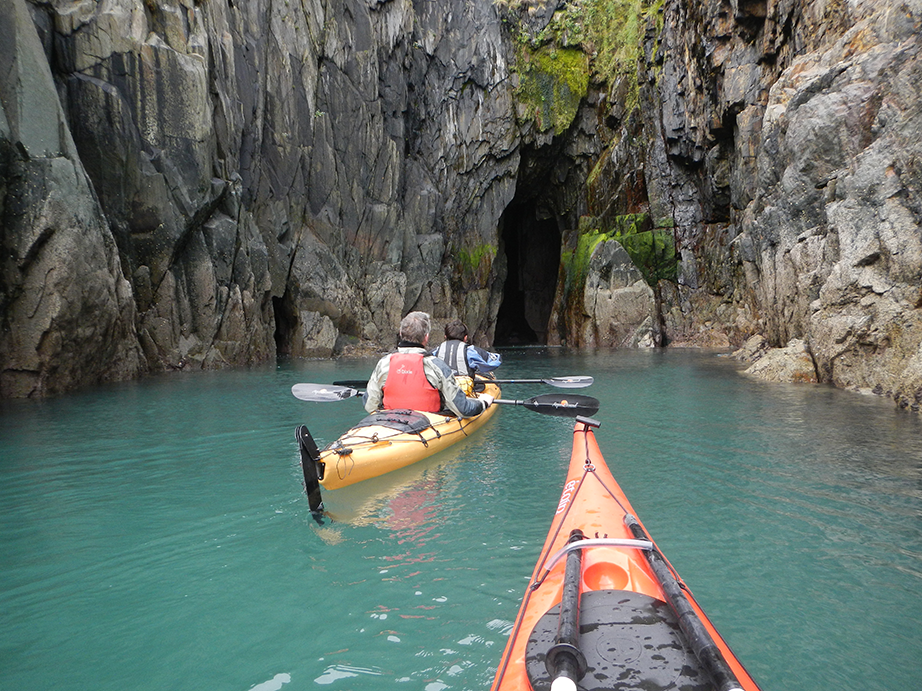 Some Geology
On one side the rock is Ordovician, a marine sedimentary rock. The other side is basalt, formed from the lava of underwater volcanoes erupting and the lava solidifying as soon as hit the colder water. The sea would have been 300m higher than it is now and underwater volcanoes would have been very active. On the corner, as you enter, the rock look like pillows of lava.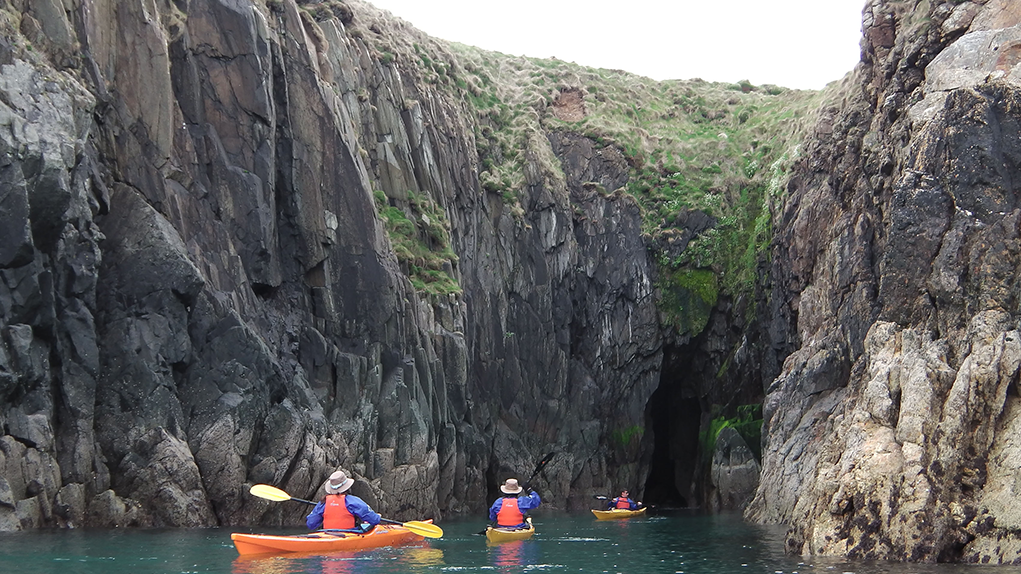 The sea has carved it's way into the weakness between these two rock types and formed this beautiful cave. The grasses hanging down the front encourages the water to run down and form a curtain across the entrance after rain.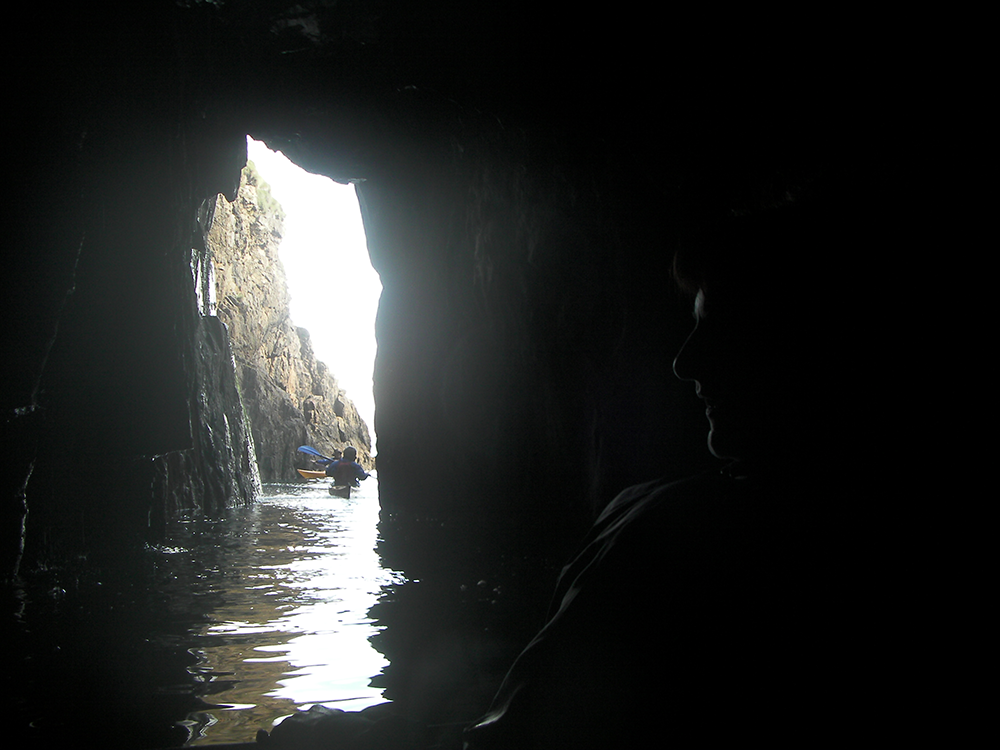 What's in a name?
Be sure to look up to the left at the highest part of the cliff, this is known locally as Suicide Point. It's where the teenagers come to jump in the summer months; almost a right a passage, there are four or more generations of people around who all did the same when they were younger. They call it suicide point due to the distance you must jump out, away from the cliff (not because people commit suicide here!) and we transfer the name to call this Suicide Cave.
Have you been? Would you like to go? Suicide Cave is within easy reach for beginners on a sea kayaking tour with Mayberry Kayaking.