Thinking of going sea kayaking?
Then you'll need to know your kayaks!
Some companies advertise sea kayaking but they are really using whitewater kayaks or sit on top kayaks on the sea. They will take you on a shorter journey and it's really "kayaking on the sea" and not sea kayaking. Make sure you know the difference and be sure to ask what you are booking.
Sea kayaks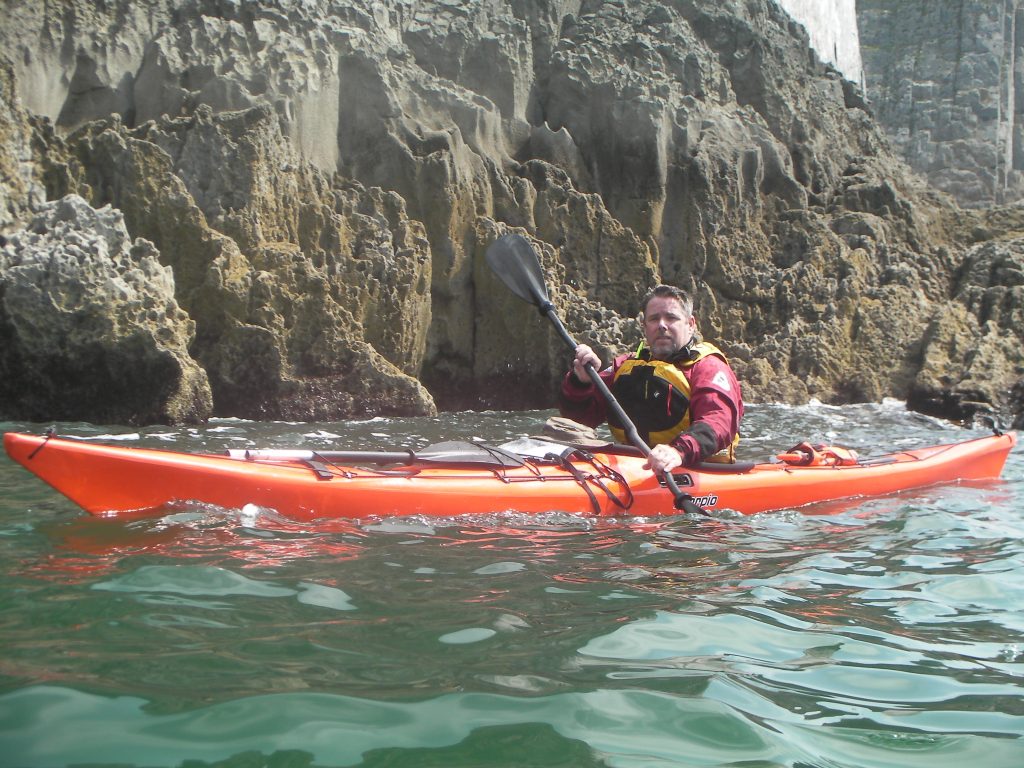 Sea kayaks are generally over 14 foot long and are designed for specific use on the sea. They will cope with conditions far in excess of those one would be happy to go sea kayaking in. In the hands of an experienced paddler they will cruise at 3 knots or more, even a novice can expect to paddle at 4 kilometres an hour.
The sea kayaks have sealed bulkheads so a capsize at sea will not swamp the kayak, making rescue easier. With deck lines running all the way around the kayak they are easy to keep hold of whilst in the water, to pull across your deck during a rescue and also to handle to and from the waters edge.
The bow (front end) is swept upwards to enable the sea kayak to cut through oncoming waves easily and provide the kayaker with a dryer ride. There is also a skeg under the stern (back) that can be deployed to help keep the sea kayak running straight in a cross wind, a feature that is very useful as its not often the wind doesn't blow on the sea!
Sit on top kayaks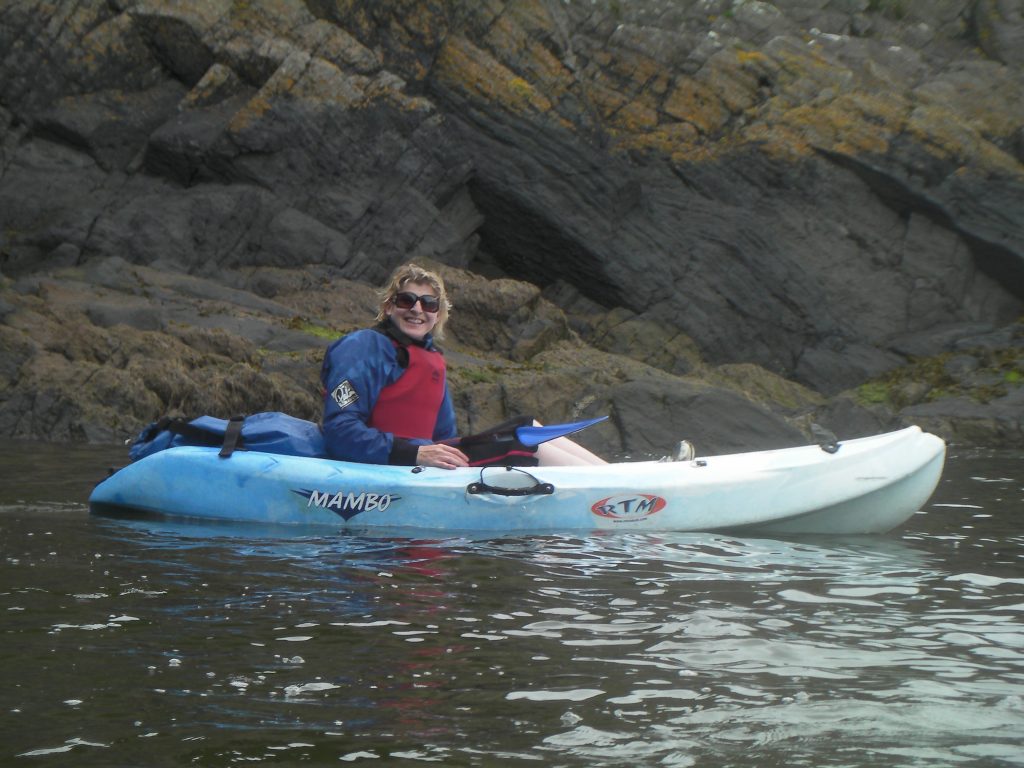 Sit on top kayaks (SOT's) are generally shorter than sea kayaks, up to around 14 foot. They are very popular with anglers who can sit on them with legs over the side and provide an excellent, stable platform to fish from. They are also great for those with less experience to get out onto the sea in sheltered harbours or close to the shore on holiday beaches on nice days. Without a spray deck you will usually find yourself sitting in an inch or two of water meaning you won't as warm or as dry as in closed kayaks.
Most sit on top kayaks are not really suitable for journeys on the sea as they are more prone to catching the wind due to sitting slightly higher out the water and being shorter. Most don't have the pace to paddle easily against any wind. There is a misconception that they are easy to climb back onboard when you fall off which is not the case. It can be done but it is still just as tiring as climbing back into a sea kayak and is a skill that should be practised.
Whitewater Kayaks/ General Purpose Kayaks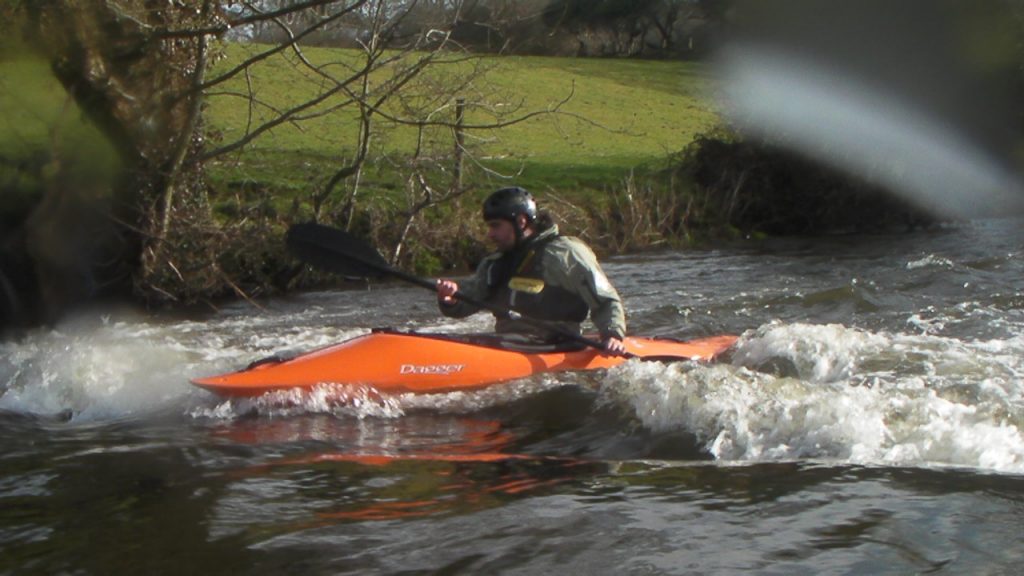 Whitewater kayaks come in sizes up to about 10 feet. Being shorter they are much more manoeuvrable and many people paddle around in circles when they first start. The reason for this is that on a river with rapids short, tight turns are essential for making eddies and staying safe on the river.
If they are being used on the sea then you you will find that a cross wind or a following sea will have the boat constantly turning towards the wind, which can be very frustrating as a novice. Know your kayaks!