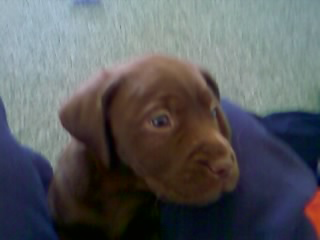 Born on 5th September 2007, Pepper is a pedigree chocolate labrador. She was just 6 weeks old when I collected her, having been born in a barn shared with horses. Pepper was the largest female in the litter. It had been the plan to introduce her to the water in the following summer but she had other ideas.
On the banks of the river Tiefi, in the middle of January, 4 month old Pepper decided to jump in and swim across to me on the opposite bank. The next day a buoyancy aid was bought, not to help her swim but to help make it easier to lift her in and out, on or off a kayak.
Like all parents, I bought her one that she could grow into. A few weeks later Pepper ran her first grade 2-3 rapids.
Like most kayakers, Pepper likes to explore new places. She's been to Dorset where she met Mark who took this photo…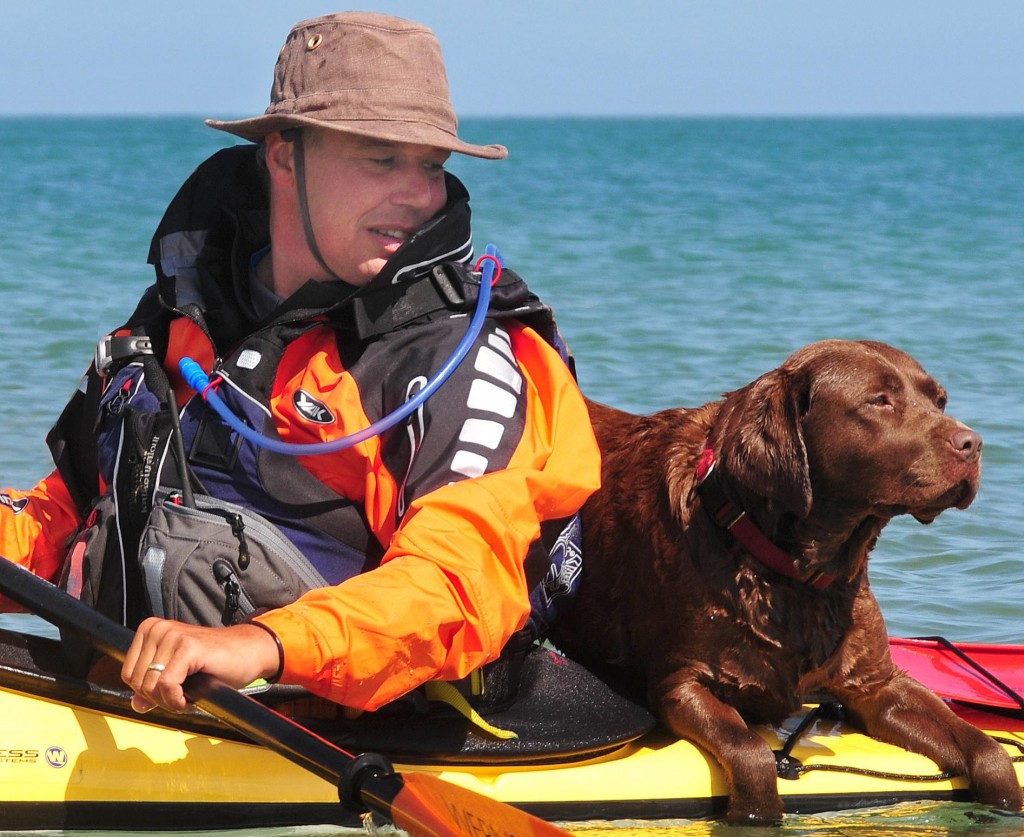 She went to Oban, where she met Tony Hammock who took this photo…
She went to Cardiff Bay to welcome Simon in from his Wales Circumnavigation…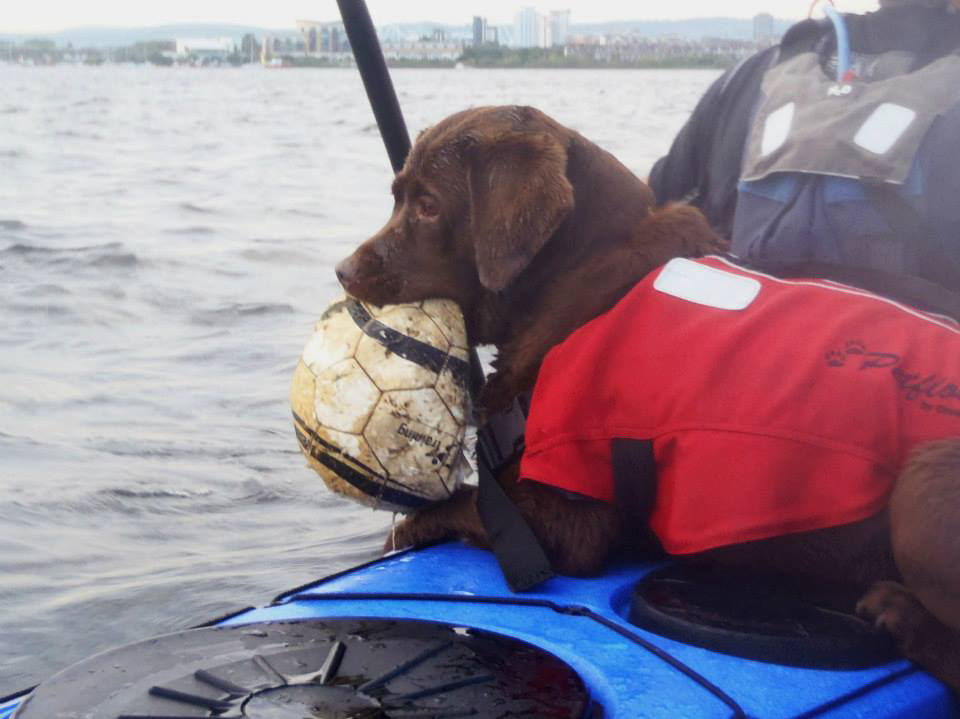 Although, I think she enjoyed the ball more than seeing Simon!
Pepper has even been kayaking on the BBC; she was in the opening credits for Pembrokeshire Coastal Lives and on the back of Mike's kayak for the knitting Jazz filming.
Pepper also likes to help keep Wales tidy by collecting rubbish left lying around…
And she starred in a Fishguard and Goodwick Town Council video to encourage people to clear up behind their dogs…
Pepper decided she would nominate Fishguard and Goodwick for the Dog Friendliest Town in Pembrokeshire with this video.